Our Software Interprise Software For Head Office
Interprise Software is the only cloud computing enterprise system designed to address the unique requirements of buying groups and franchises. Head office can view and report on purchases by vendor, sales by member, or aggregate transactions for the entire group.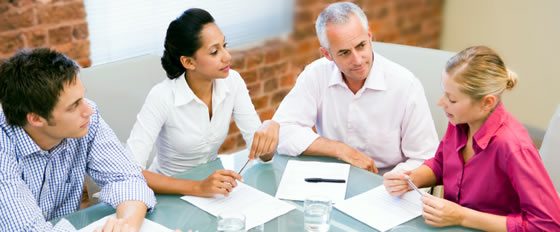 Through an intuitive web interface, or via electronic data interchange (EDI), vendors can take on the primary role of maintaining products, pricing and terms. Likewise, members take responsibility for placing orders and receiving shipments, eliminating excessive head office administration. Even if head office takes neither title nor possession of goods, online ordering provides detailed data for rebate reporting, in addition to the obvious administrative benefits for members.
Support for members is further automated through tools that enable authorized head office users to publish member news, post updates on the embedded message board, and impersonate any member user. Impersonation is a unique feature that enables head office to see exactly what members are seeing on their screen and walk them through any difficulty they may be having.
Marketing support is also provided by providing each member with tiered access to shared marketing materials that can be generated by head office or simply shared from vender partners. Access to these marketing materials is permission based allowing head office to provide an a-la-cart marketing program suited to every member's specific needs.
With Interprise Software, head office users have all the tools they need to work with vendors that supply both the needs of the members and head office. In addition to common transactions such as purchases from vendors, Interprise Software supports more sophisticated transactions, including sales to vendors for things like booth space at a trade show. A franchise or buying group may sell their own branded product to members, and could therefore be considered a vendor in their own right. For that reason, head office users have access to all the features of Interprise Software for Vendors.
With the comprehensive finance module, head office can generate aging reports, send and receive electronic payments, and create journal entries. There is no limit to the number of nested categories in the chart of accounts, and financial statements can be created for any period, including those that span fiscal years. Because the system is completely integrated, journal entries can be viewed from any source transaction, and vice versa. Interprise Software was designed to minimize administrative effort at every opportunity, and the finance module is no exception, with integrated electronic billing.

Journal entries on the integrated accounting module (click image to enlarge)
For groups that wish to take advantage of central billing incentives, vendor invoices can automatically generate invoices to the corresponding member. Central billing fees can be automatically generated using the comprehensive rebating module and automatically deducted from vendor payments. Credit is easy to manage through payment guarantees, credit limits, and detailed credit position information available on demand.
From group buying and central billing, to national marketing and financial management, Interprise Software is the complete enterprise software solution for any franchise or buying group.